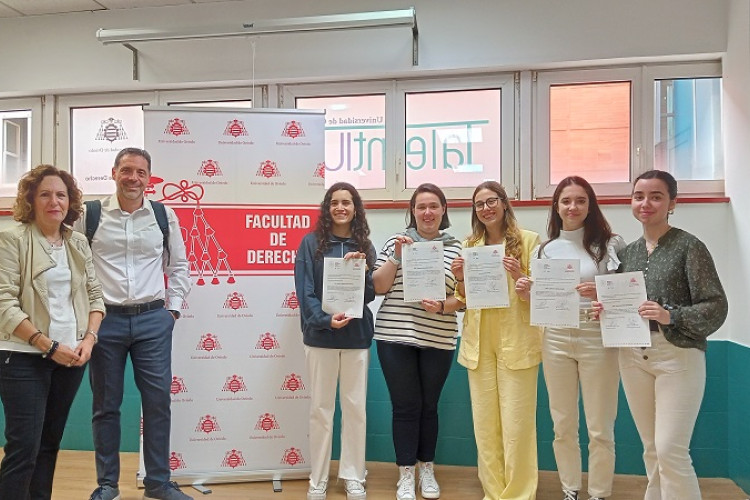 Awards ceremony for the poster contest on "The Sustainable Development Goals and the work of UNCITRAL"
Organized by the Concepción Arenal Chair of Agenda 2030, among the students of Group B of the subject Commercial Law I, and with the support of the Faculty of Law, last Monday, June 5, the awards ceremony for the three most voted posters took place in the Aula TalentIus Lab.
The first prize went to Marta I. Rueda Lastra for her poster on fair and transparent trade entitled "One world, one law, SDG 2030". Paula García Martínez and Claudia Flecha Gómez created the poster "ODS 2030: quality education", which won second prize. The third prize went to the poster co-authored by Paloma Fernández García and Martina Nitti on the reduction of inequalities.